Welding & Fabrication Services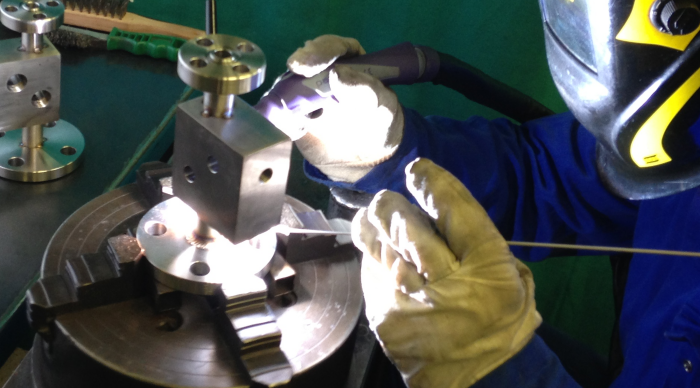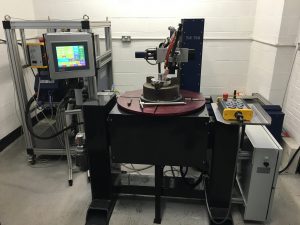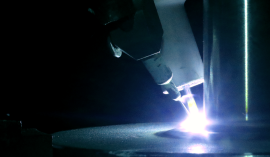 Welding has always been a key focus for Electro Mechanical Installations and our machinery in our Stockport workshop is designed to produce the highest quality finish for all of our fabrifcations. With PQRs run in accordance with both European codes (e.g. ISO 15614) and American codes (e.g. ASME IX, API 582) as well as many demanding customer specifications (e.g. BP, Exxon Mobil, Shell), every aspect of the welding process is tightly controlled to ensure we deliver exceptional results. With many customers requiring volumetric testing (X-Ray and Ultrasonic) of production welds the competency of our welders is proven beyond question.
The company invested in and developed a semi-automatic hot wire TipTigTM system designed to achieve high quantity output while maintaining excellent weld quality that is reliable and repeatable.
Specifications
Welding Services
Automated TipTigTM welding system
Coded Welders to European Codes & ASME IX
Manual Tig and Mig
Materials
Carbon Steel grades
ChromeMoly Steels (F9, F11, F22, F91 etc.)
Austenitic Stainless Steel Grades (300 Series: 316, 304, 310 etc.)
Duplex/Super Duplex Grades (F51, F53, F55 & F60)
High Moly Stainless Steel (F44)
Hastelloy (C22 / C276 / B3)
Inconel® Grades (Alloy 600 / Alloy 625 / Alloy 718)
Incoloy® Grades (Alloy 800 / Alloy 825)
Monel® (Alloy 400)
Cupronickel
Titanium
Tantalum, Zirconium