Differential Pressure Flow Measurement
We offer an extensive range of differential pressure or DP flow measurement products to meet customer requirements. The company specialises in the design and manufacture of primary DP flow elements. Generally, DP flowmeters are split into two elements, a primary element that introduces the pressure drop within the pipe, and a secondary element that measures the difference between the upstream and downstream pressure. Orifice plates, Venturi tubes, wedge flow meters and flow nozzles are all referred to as a primary DP flow element and the DP flow transmitter is referred to as the secondary element. All of our primary elements are manufactured in-house from our central CNC hub that offers faster, more precise, and more competitive quality products.
Please chat with our team of experts to discuss your differential pressure flow measurement requirements on +44 161 428 7800 or email us at [email protected]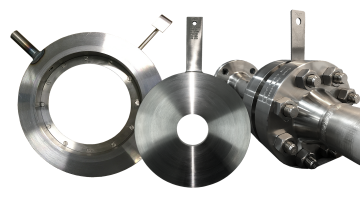 Orifice Plates

Square Edge
Conical Entrance
Quadrant
Eccentric
Segmental
Restriction Orifice Products

Integral Orifice Carriers
Carrier Rings
RTJ Carriers for RTJ Flange Faces
Meter Run Sections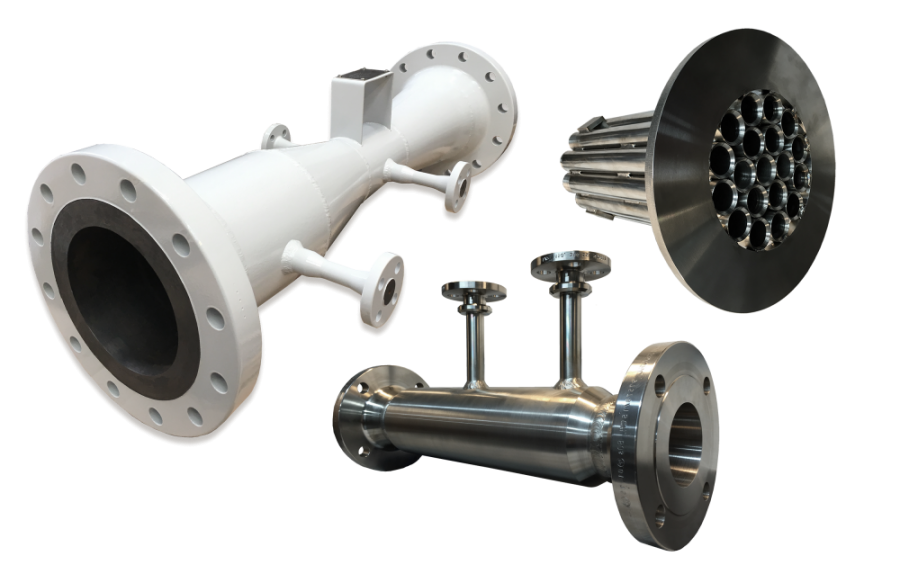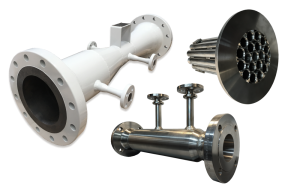 Flow Nozzles (ISO 5167-3):

Long Radius
ISA 1932
Venturi Nozzles

Wedge Flow Meters
Flow Conditioners / Straighteners (ISO 5167-2)

19-Tube Bundle (1998)
Zanker Flow Conditioner Plate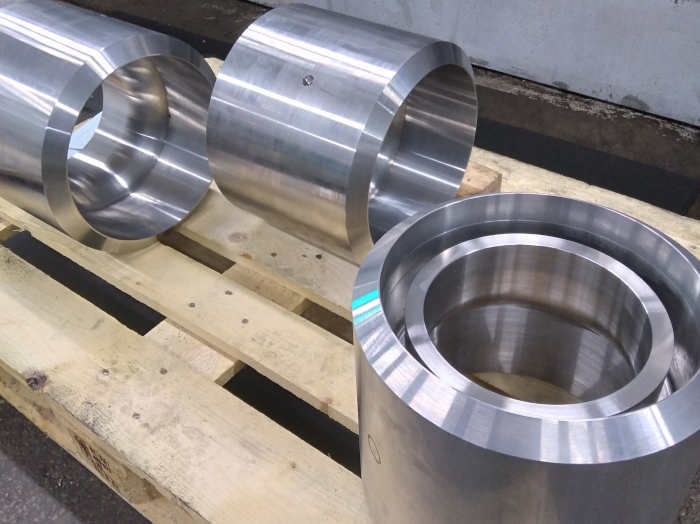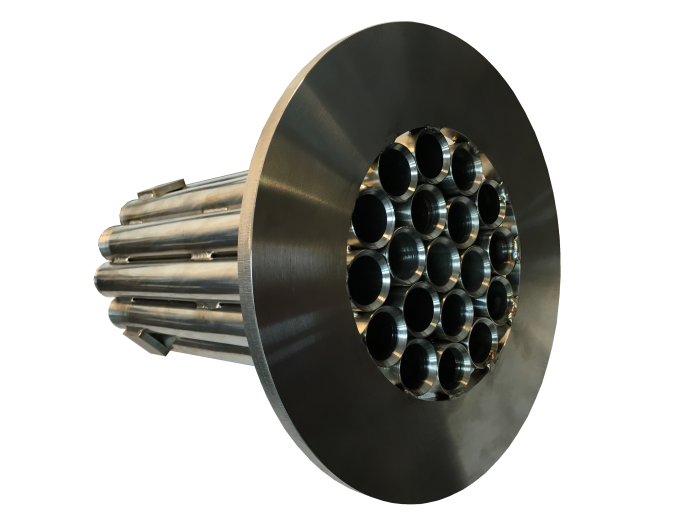 Specifications
Differential Pressure Elements can be designed to suit all applications:
Measurement of gases, steam, liquids and slurries
Many options for materials of construction*
3.1 or 3.2 Materials Traceability & NACE Compliance
¼"NB 48″NB [DN8 to DN1200]
ASME, API, PN Rated Process connection to suit all requirements
Design Pressures & Temperature to customer requirements
Non-Destructive Testing
Calibration
PED / PE(S)R Compliance
Materials
Carbon Steel grades
ChromeMoly Steels (F9, F11, F22, F91 etc.)
Austenitic Stainless Steel Grades (300 Series: 316, 304, 310 etc.)
Duplex/Super Duplex Grades (F51, F53, F55 & F60)
High Moly Stainless Steel (F44)
Hastelloys (C22 / C276 / B3)
Inconel® Grades (Alloy 600 / Alloy 625 / Alloy 718)
Incoloy® Grades (Alloy 800 / Alloy 825)
Monel® (Alloy 400)
Cupronickel
Titanium
Tantalum, Zirconium
FAQs
What is Differential Pressure and How Does it Work?
Differential pressure or DP flow meters work by introducing a restriction to the pipe flow. The partial restriction on the flow increases the velocity of the fluid as it passes through and consequently, the pressure reduces. The difference in pressure between the upstream and downstream is measured by a differential pressure transmitter and using Bernoulli's principles, the flow rate is calculated.
DP flow meters are split into two elements, a primary element that introduces the pressure drop, and a secondary element that measures the difference in pressure. Orifice plates, for example, are referred to as a primary flow element and the DP flow transmitter is referred to as the secondary element. EMI specialise in the specifying and manufacture of primary differential flow elements.
What are Differential Pressure Orifice Plates?
Orifice plates are used in a piping system to measure the flow of a liquid or gas. They are a primary DP flow element that restricts the flow via an orifice or bore. Paddle type, concentric orifice plates are the most common type consisting of a machined disc with a precise concentric bore and a tab handle. However, other designs exist depending on the application. Orifice plates are mounted concentrically using a pair of orifice flanges or a purpose-built carrier. Their design and limits of use are largely covered in ISO 5167-2 or ASME MFC-3M. Each orifice plate, as with all differential pressure devices, require at least one pair of pressure taps, one upstream, and one downstream of the plate, to measure the difference in pressure caused by the bore. Pressure taps are typically located within the orifice flanges or the carrier.
This is a relatively simple piece of technology which can provide a high level of accuracy without the need for additional time-consuming calibration.
What are DP Flow Calculations?
At EMI we design the primary flow element to suit process conditions and ensure peak measurement performance. The bore or throat size is calculated using Bernoulli's principles where the flow rate is directly proportional to the square root of the differential pressure. We can also calculate the differential pressure or flow rate for an existing primary element.
Please speak to a member of our team for further assistance on +44 161 428 7800 or email [email protected]