EMI are able to manufacture an extensive range of bespoke Venturi tubes for a range of applications. Precision components are manufactured from a main central CNC Hub offering faster, precise and high quality finished products.
Venturi tubes and flow meters work by introducing a restriction to the pipe and measuring the difference in pressure via 2 pressure transmitters. The first stage constricts the flow to speed up the fluid or gas, which is then opened back up creating a pressure drop across the flow meter. This restriction enables Bernoulli's equation to be used for a flow rate calculation. The venturi tube's pressure drop is then measured by a pressure measurement transmitter and combine to work alongside other flow solutions within the system such as flow conditioners.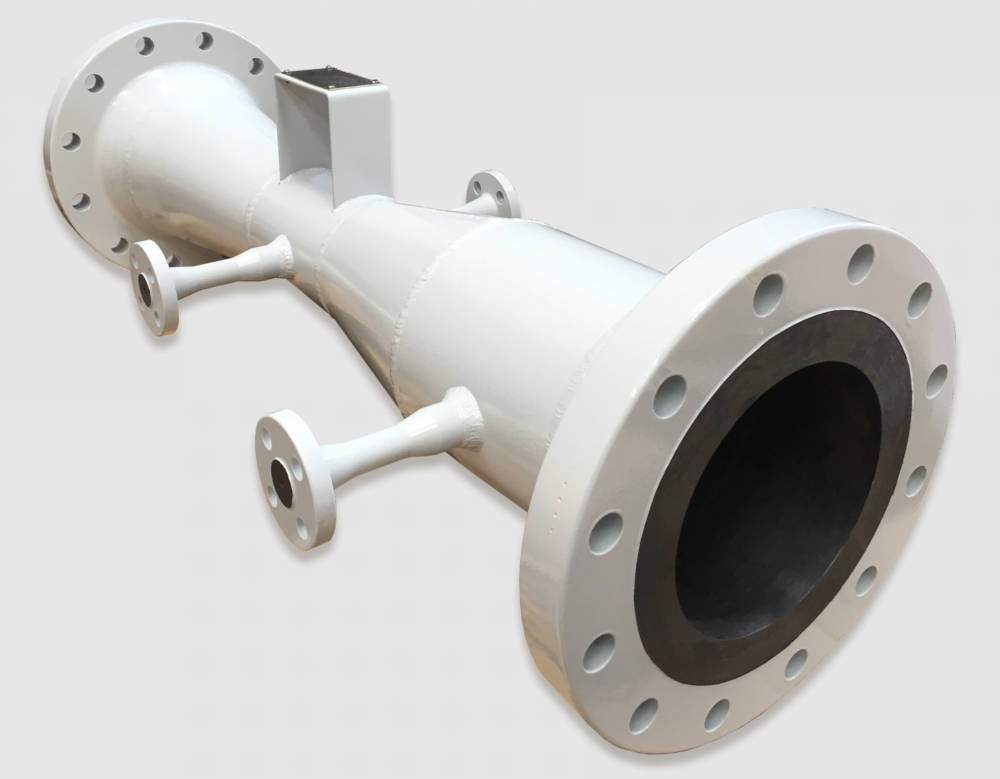 Venturi Tube Solutions
Can be built as complete assemblies to include meters and thermowells
Custom designs, flanges, seals and shapes to suit your requirements
Custom solutions available on request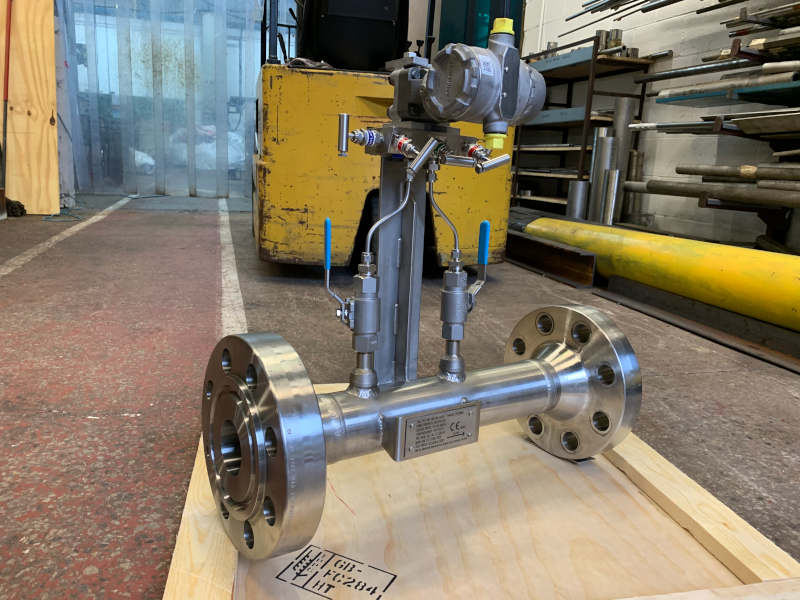 Related Venturi Products
Venturi Tubes (ISO 5167-4)

Long Radius
ISA 1932
Venturi Nozzles
Flow Nozzles (ISO 5167-3):

Wedge Meters
Flow Meters
Flow Conditioners / Straighteners (ISO 5167-2)

19-Tube Bundle (1998)
Zanker Flow Conditioner Plate
Specifications
Venturi tubes can be designed to suit a range of applications:
Measurement of gases, steam, liquids and slurries
Many options for materials of construction*
3.1 or 3.2 Materials Traceability & NACE Compliance
¼"NB 48″NB [DN8 to DN1200]
ASME, API, PN Rated Process connection to suit all requirements
Design Pressures & Temperature to customer requirement
Non-Destructive Testing
Calibration
PED Compliance
Materials
Carbon Steel grades
ChromeMoly Steels (F9, F11, F22, F91 etc.)
Austenitic Stainless Steel Grades (300 Series: 316, 304, 310 etc.)
Duplex/Super Duplex Grades (F51, F53, F55 & F60)
High Moly Stainless Steel (F44)
Hastelloys (C22 / C276 / B3)
Inconel® Grades (Alloy 600 / Alloy 625 / Alloy 718)
Incoloy® Grades (Alloy 800 / Alloy 825)
Monel® (Alloy 400)
Cupronickel
Titanium
Tantalum, Zirconium
FAQs
What is a Venturi Tube and How Does it Work?
A Venturi Tube is designed to increase the speed of flow of a fluid or gas by constricting it in a conical tube shape. When under restriction, the fluid velocity increases as it goes into the tube and decreases on the way out, which in turn produces a partial vacuum which can provide an accurate differential pressure measurement for the flow of the fluid or gas.
How big is a Venturi Tube?
Venturi tubes can be manufactured up to 1.8m (roughly 72″) in diameter, and can pass considerably higher flow rates than a regular orifice plate which would offer the same drop in pressure. Speak to the team at EMI today about which DP flow measurement solution is best for your requirements.
Where is a Venturi Tube used?
Venturi tubes and meters are used in the oil & gas as well as nuclear industry pipelines for measurement of differential pressure. They are also well suited to water treatment plants due to the smooth entry and exit of their conical shape. This shape can more easily allow solids and more lumpy fluids to flow through, which might get caught up and stuck at the entrance to an orifice plate.