Having been in the engineering industry since 1967, manufacturing consistently high-end quality products to the oil, gas and chemical industries, EMI have gained a reputation for exceptional technical competence with regard to the following:
Comprehensive support and assistance with engineering challenges
Detailed Documentation
Project Management from commencement to completion
Bespoke Products: – Compliant to NORSOK, ASME, ISO, Customer Specifications, etc.
Rapid Turnarounds & Achievement of Challenging Schedules
Welding in accordance with Customer Specifications & International Standards (European suite of welding standards, ASME IX & NORSOK)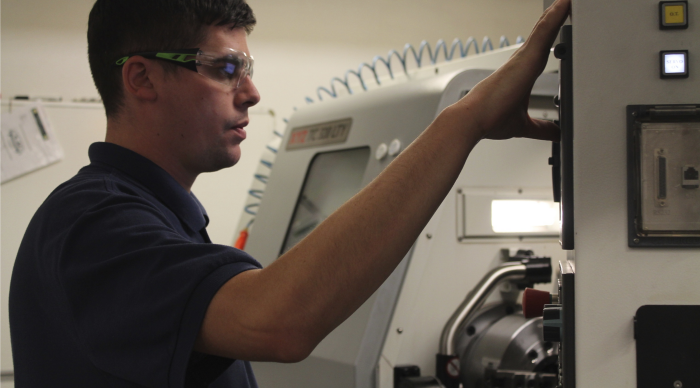 Engineering solutions are customised to meet the exacting needs of customers and their technical requirements. EMI is also uniquely positioned to offer a complete bespoke service from product evaluation, process design, testing, right through to component manufacture and delivery.
The products and services they offer are highly specialised and provide the level of excellence which the industry demands.
EMI are always striving to meet customer requirements no matter how challenging and always look to improve yet remain competitive. The company prides itself on setting and achieving customer-driven goals and objectives, ensuring complete client satisfaction. A UKAS accredited ISO 9001-2015 Quality Management System (QMS) is a standard expectation for many customers, new and existing. EMI have evolved and improved its level of quality to comply with the QMS standard and the company has since gone from strength to strength over the past few years providing quality expertise, quality services and quality products.
Material traceability is a key requirement when supplying to the Oil, Gas and Chemical industries often to EN ISO 10204 to either 3.1 or 3.2. Material specified for specific applications must be adhered to and is a very strict obligation that the company takes very seriously. Systems have been put in place to ensure the highest level of material and process traceability is achieved giving customer's confidence in the products and services provided.
Documentation
EMI have had to evolve in order to supply high quality documentation due to increasing demands posed by customers and regulations. Many customers are very satisfied with the level of quality and detail of all documentation supplied. As per ISO 9001 all documentation is controlled via internal procedures and is customised to accompany the products supplied. The company has the capability to handle large projects where many of the documents are generated by an automated system thus ensuring accurate and rapid compilation.
Documents available at request are as follows:
Quality & Traceability:
3.1 & 3.2 Material Certificates
Quality Plans
Inspection Test Plans (ITP)
Factory Acceptance Test Procedures (FAT/FATP)
Inspection Certificates
Testing:
Detailed Reports
Project and Customer Specific Procedures
Calibration Certificates
Operator Qualifications
Design:
PED

Design / Loading Calculations
Essential Safety Requirements
Hazard Analysis / Risk Assessment
CE Declaration of Conformance
Installation and Operating Manuals (IOM)
Particular Material Appraisal (PMA)

General Arrangement & Technical Manufacturing Drawings
Instrument Calculations