Hastelloy Machining & Welding
EMI offer an extensive range of materials including Hastelloy Fabrication. Precision components are manufactured in Hastelloy from our main central CNC milling and machining Hub offering faster, precise and high quality finished products. We can work with various Hastelloy grades including C-276, C-22, B-1, B-2 and B-3.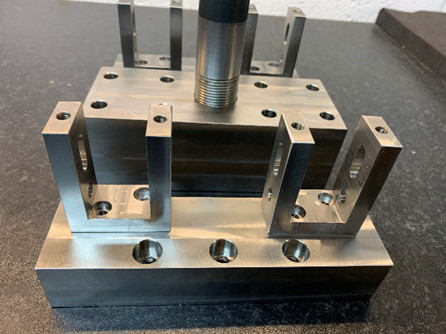 CNC Machined Hastelloy Jig for Chemical Testing
The low reactive nature of Hastelloy means it is perfect for carrying out testing in highly reactive environments to prove materials won't be at risk of failure when constantly exposed to certain chemicals or gases. Hastelloy C-276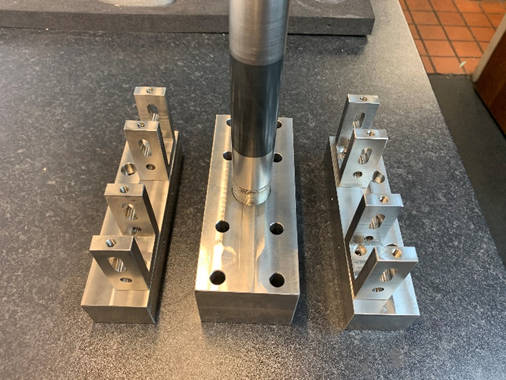 Machined Hastelloy as part of Jig Assembly
EMI provide Hastelloy machning and threading for a range of products, which also require high level of durability and strength, especially as part of these test jigs as they are put under considerable pressure. Hastelloy C-276
Specifications
Hastelloy machined and welded products can be designed to suit a range of applications:
Measurement of gases, steam, liquids and slurries
Many options for materials of construction*
3.1 or 3.2 Materials Traceability & NACE Compliance
¼"NB 48″NB [DN8 to DN1200]
ASME, API, PN Rated Process connection to suit all requirements
Design Pressures & Temperature to customer requirement
Non-Destructive Testing
Calibration
PED Compliance
FAQs
What is Hastelloy used for?
High-temperature gas path components such as turbine combustors, flame holders, liners, pressure vessels of some nuclear reactors, chemical reactors, and pipes/valves in the chemical sector are made from the alloy.
Is Hastelloy reactive?
The nickel-based wrought alloy Hastelloy B-2 has exceptional resistance to hydrochloric acid at all concentrations and temperatures and has outstanding resistance to pitting, crevice corrosion and stress-corrosion cracking.
EMI manufacture testing components in Hastelloy for materials going into extreme environments so the tests can be carried out under the same extreme conditions that the material will be exposed to while in use.
Is Hastelloy magnetic?
Hastelloy is not magnetic and is from a group of nickel-chromium alloys that also provide corrosion resistance at high temperatures. These non-reactive, non-magnetic, nickel – chromium – molybdenum alloys in the Hastelloy family are suited for use in very hostile chemical conditions at high temperatures.
Why would you choose Hastelloy grades?
Hastelloy is a highly stable and corrosion resistant metal with excellent stress corrosion cracking resistance. EMI have built Hastelloy solutions for highly corrosive chemical environments and high stress environments.