Orifice Plates for Flow Measurement
Orifice plates are used in a piping system to measure the flow of a liquid or gas. They restrict the flow via an orifice or bore. Paddle type, concentric orifice plates are the most common type consisting of a machined disc with a precise concentric bore and a tab handle. However, other designs exist depending on the application. Orifice plates are mounted concentrically using a pair of orifice flanges or a purpose-built carrier.
Their design and limits of use are largely covered in ISO 5167-2 or ASME MFC-3M. Each orifice plate, as with all differential pressure devices, require at least one pair of pressure taps, one upstream and one downstream of the plate to measure the difference in pressure caused by the bore. Pressure taps are typically located within the orifice flanges or the carrier.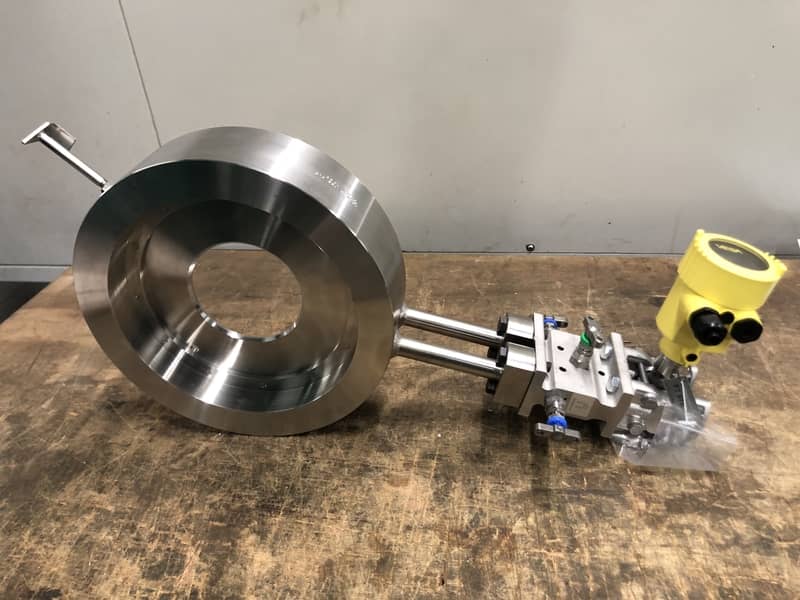 Orifice Plate Assembly Options
There are a plethora of additional options available to you. The plate's edges may be rounded or conical, the orifice may be the same size as the pipe except for a segment at the top or bottom that is obstructed, the orifice may be positioned eccentrically to the pipe, and the pressure tappings may be at different locations.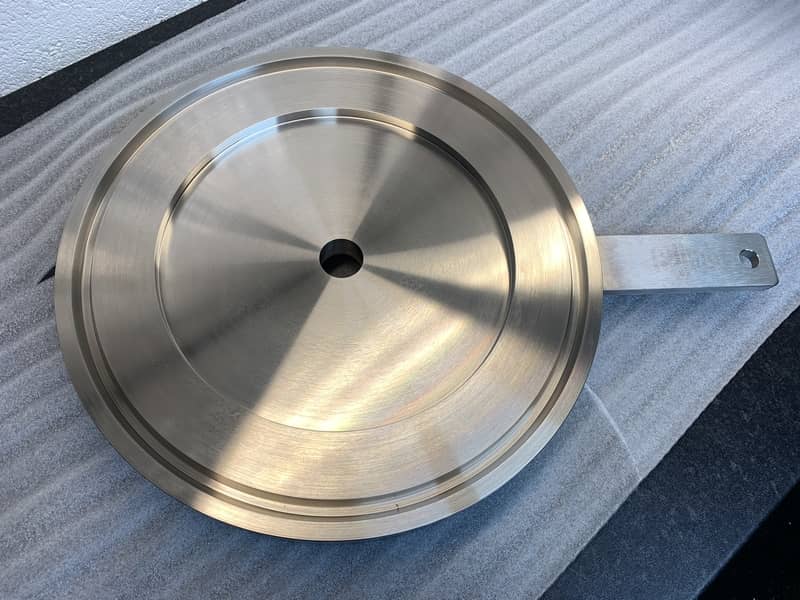 Options and Outputs
Different standards and handbooks cover numerous variations on these possibilities. Each combination produces different discharge coefficients that may be anticipated as long as certain requirements are met, which vary from one kind to the next.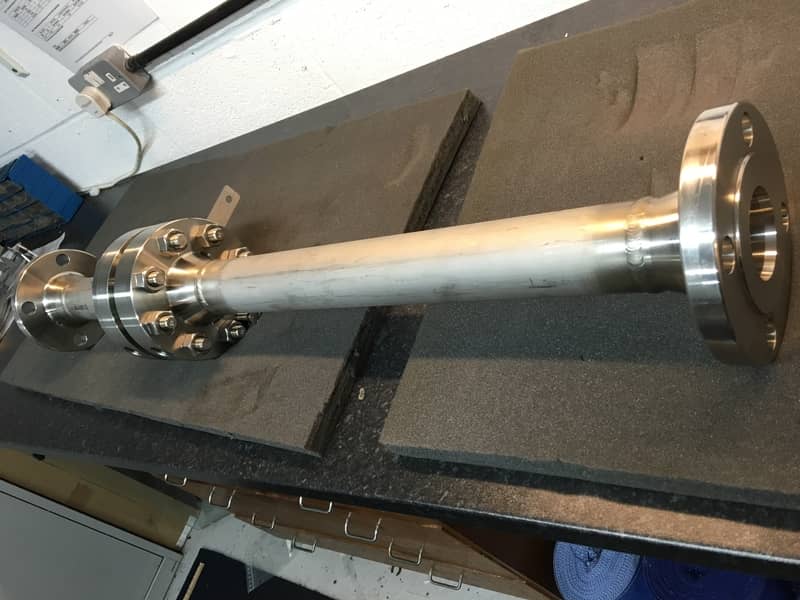 EMI offer an extensive range of orifice meter run products. Precision components are manufactured from a main central CNC Hub offering faster, precise and high quality finished products.
Specifications
Orifice plate elements can be designed to suit all applications:
Measurement of gases, steam, liquids and slurries
Many options for materials of construction*
3.1 or 3.2 Materials Traceability & NACE Compliance
¼"NB 48″NB [DN8 to DN1200]
ASME, API, PN Rated Process connection to suit all requirements
Design Pressures & Temperature to customer requirement
Non-Destructive Testing
Calibration
PED Compliance
Materials
Carbon Steel grades
ChromeMoly Steels (F9, F11, F22, F91 etc.)
Austenitic Stainless Steel Grades (300 Series: 316, 304, 310 etc.)
Duplex/Super Duplex Grades (F51, F53, F55 & F60)
High Moly Stainless Steel (F44)
Hastelloys (C22 / C276 / B3)
Inconel® Grades (Alloy 600 / Alloy 625 / Alloy 718)
Incoloy® Grades (Alloy 800 / Alloy 825)
Monel® (Alloy 400)
Cupronickel
Titanium
Tantalum, Zirconium
FAQs
Why use orifice plates for differential pressure flow measurement?
When the fluid is single-phase (rather than a mixture of gases and liquids, or of liquids and solids) and well-mixed, the flow is continuous rather than pulsating, the fluid occupies the entire pipe (preventing silt or trapped gas), the flow profile is even and well-developed, and the fluid and flow rate meet certain other criteria, orifice plates are most commonly used to measure flow rates in pipes.
How does an orifice plate assembly measure flow?
 The flow rate can be easily estimated using known formulae based on extensive research and published in industry, national, and international standards under these conditions and when the orifice plate is designed and placed according to relevant standards.
What are DP Flow Calculations?
The differential pressure flow is calculated as it is directly proportional to the square root of differential pressure, making pressure a critical component of DP Flow calculations. This calculation can be seen in more detail on the Instrumentation Tools website.
The mass flow rate may vary depending on the temperature, pipe diameter, density, viscosity, and fluid/gas type. Most EMI clients use a range of measurement and control devices to ensure they have the most accurate gas, liquid and steam flow rates to ensure consistency, safety, productivity and to minimise downtime.