EMI offer an extensive range of orifice meter run products. Precision components are manufactured from a main central CNC Hub offering faster, precise and high quality finished products.
Orifice Meter Runs are easily introduced into fluid and gas pipe to deliver

flow measurement. These come pre-assembled and ready to install including the Orifice Union and Orifice Plate with up & down stream pipe sections. Our meter runs are being used in a range of industries from oil and gas to utilities and nuclear.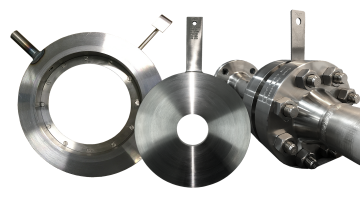 Meter Run Sections
Compatible Orifice Plates

Square Edge
Conical Entrance
Quadrant
Eccentric
Segmental
Restrictions

Integral Orifice Carriers
Orifiice Union section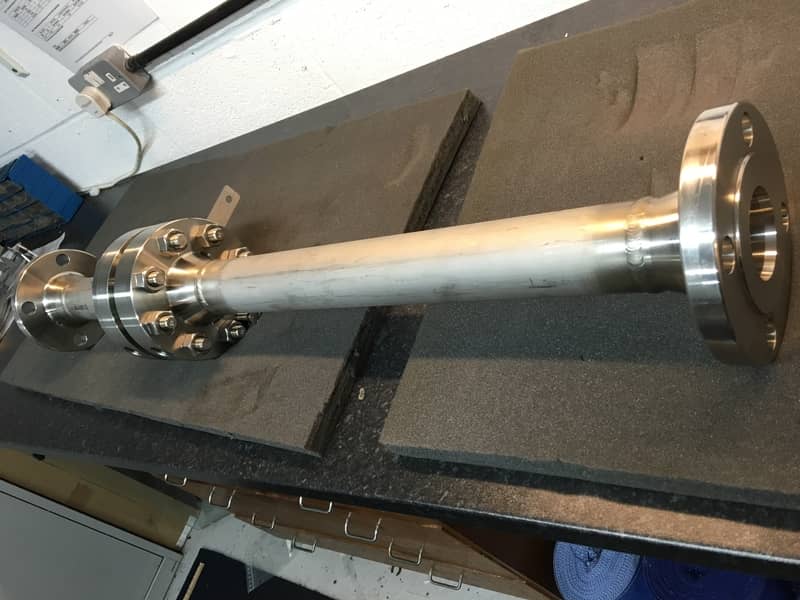 Specifications
Orifice Meter runs can be designed to suit a range of applications:
Measurement of gases, steam, liquids and slurries
Many options for materials of construction*
3.1 or 3.2 Materials Traceability & NACE Compliance
¼"NB 48″NB [DN8 to DN1200]
ASME, API, PN Rated Process connection to suit all requirements
Design Pressures & Temperature to customer requirement
Non-Destructive Testing
Calibration
PED Compliance
Materials
Carbon Steel grades
ChromeMoly Steels (F9, F11, F22, F91 etc.)
Austenitic Stainless Steel Grades (300 Series: 316, 304, 310 etc.)
Duplex/Super Duplex Grades (F51, F53, F55 & F60)
High Moly Stainless Steel (F44)
Hastelloys (C22 / C276 / B3)
Inconel® Grades (Alloy 600 / Alloy 625 / Alloy 718)
Incoloy® Grades (Alloy 800 / Alloy 825)
Monel® (Alloy 400)
Cupronickel
Titanium
Tantalum, Zirconium