EMI is a manufacturing company with a well-equipped engineering workshop who are able to offer a range of bespoke process instrumentation accessories and piping components in addition to their core range of products (Thermowells & Primary DP Flow elements). Â All products are manufactured to order.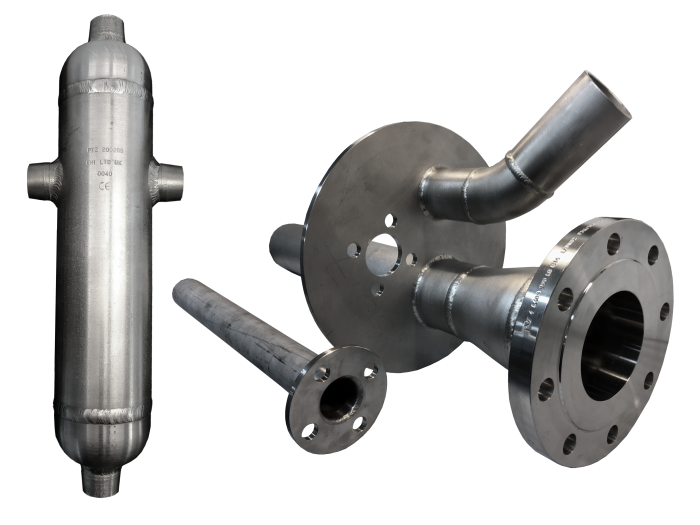 A selection of products offered is listed below:
Air Manifolds
Pressure Vessels
Condensate Pots / Seal Pots / Catch Pots
Balance Rings / Flushing Rings
Spacer Blocks / Spectacle Blinds / Line Blanks
Spool Pieces
Flow Straighteners / Tube Bundles
Sparge Pipes / Dip Pipe and Nozzles
Take-off Points / Sampler Probes / Analyser probes / Bubblers
Multi-Hole Steam Nozzles
Heat Exchanger Components (Tube Plates, Baffle Plates & Tie Rods)
Lifting Frames
Tundishes / Strainers / Witch's Hats
Specialised Trolleys & Benches
Stilling Wells / Stand-offs
Machined Coupons for Material Testing Labs
Flare Igniter Tubes
Contact us for further information or help with your enquiry.